Step 3 - Trip Requirements
Completing Trip Requirements
Depending on the nature of your trip, you may have to answer several short questions and acknowledge some site-specific information.
On the first tab, "Forms" you'll be asked to answer some short questions. Once you've answer the questions, select the second tab "Essential Content"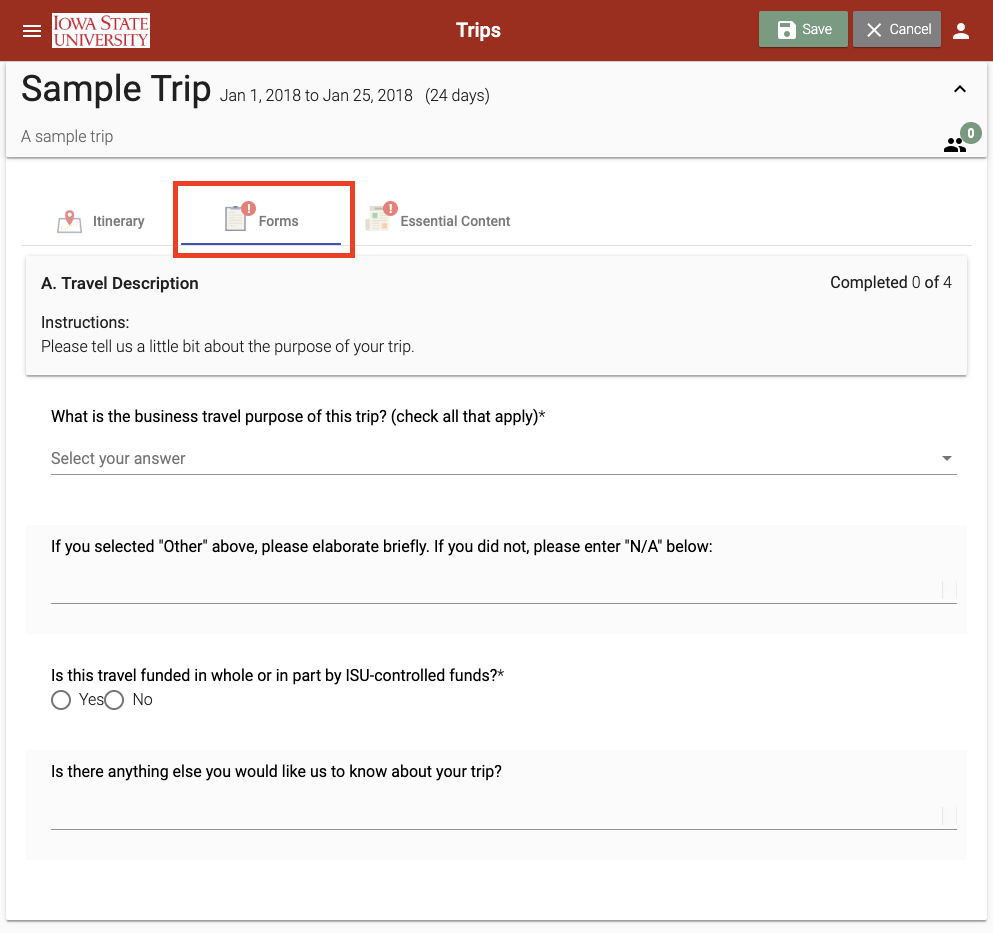 On the essential actions tab, click to view and accept each content item.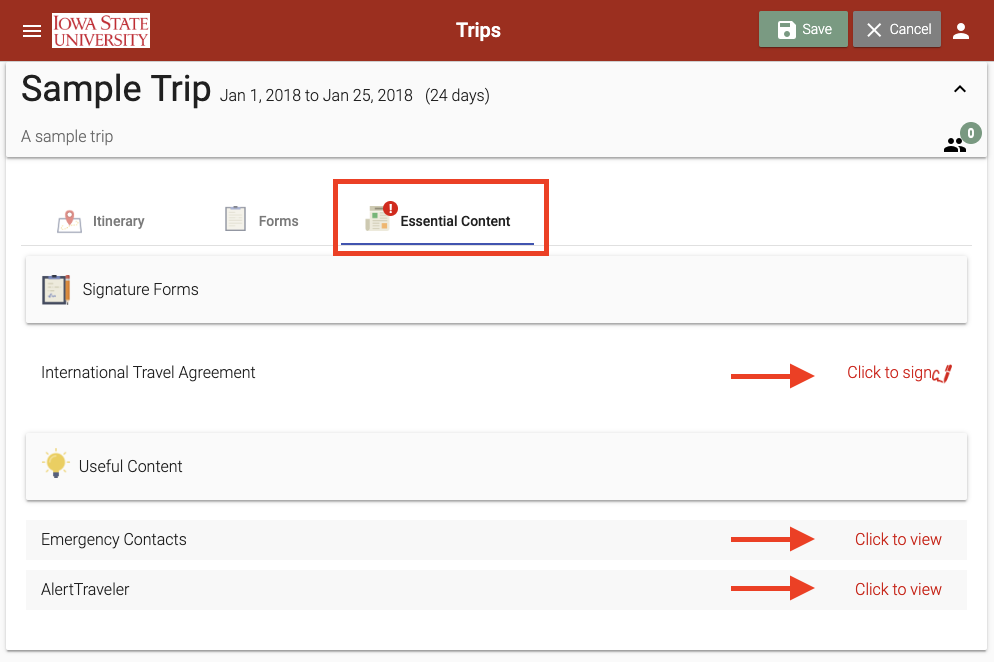 Once finished, click SAVE in the top left to save your responses. You should return to your list of trips.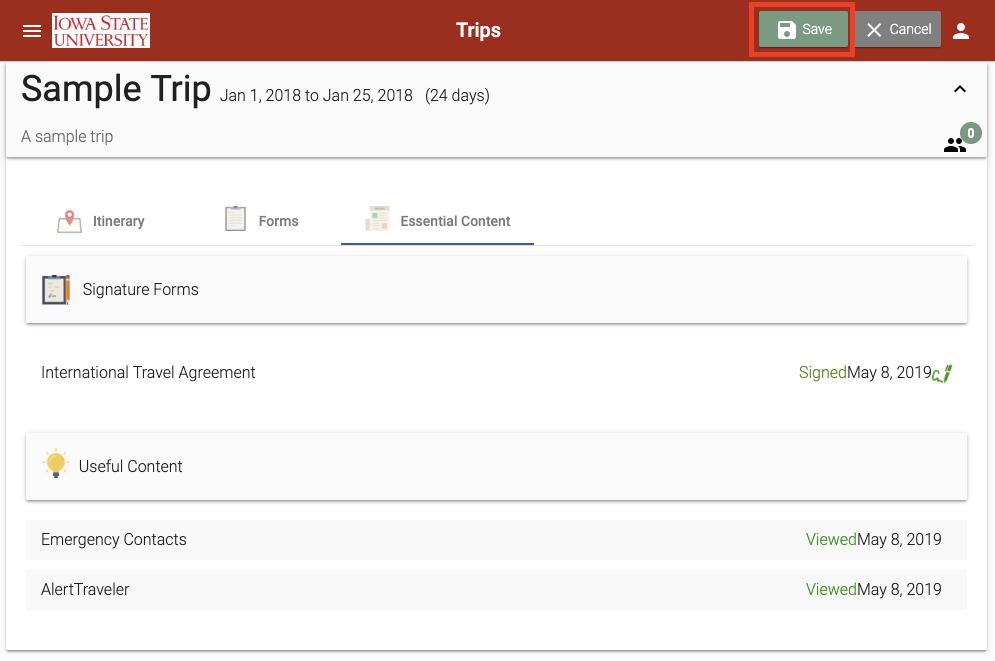 Once you have completed all the required additional items, your trip is registered. You should receive your CISI enrollment information in your email within a few days.